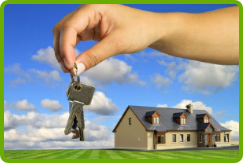 Have you ever had the experience when you were in a hurry, and you suddenly shut your front door, only to discover that all of your keys are left on the table inside your house? Perhaps you had to run out to buy something at a convenience store, only to find out that you have left your keys inside the car? These emergency locksmith situations can certainly cause you a lot of troubles. However, the good thing is that there is a solution to this – calling a 24-Hour professional locksmith service. These professional locksmiths will rescue you from these scary situations very easily.
The services offered by professional locksmiths are not just available to private individuals but also commercial establishments that also face similar problems. The locksmith services that they offer do not just provide convenience on the part of the people involved, but also protection as well.
A Threat to Personal Security.
True, the situations mentioned above may be very inconvenient. However, adding to the inconvenience that you might expect is the fact that it can also pose a threat to personal security. If you are stuck outside your house, or outside your car, in a deserted place perhaps, how would you be able to protect yourself against danger lurking outside?
Another possible reason for the need to call a 24-Hour locksmith service is problems related to lock malfunctions, as well as improper installation of electronic locks. The measurement of the locks is often taken improperly, resulting in a system failure in most cases. If this is the case, even though you might not be just absent minded in living your keys behind, but incorrect installation can expose you to the same predicament.
24 Hour Locksmith Services.
Even though you may notice that there are a lot of locksmith companies operating these days, not all are actually offering 24-hour services. Therefore, it is very wise to ensure that you are dealing with a company that offers 24 hour emergency locksmith services just in case you experience a lockout at odd hours. In this way, you can feel the security knowing that the company offering locksmith services may be contacted at any time.
Stay safe and hire the best!
It is also important to choose a company who is updated with the new developments when it comes to new lock systems and operations. Otherwise, they may still not be able to assist you if you have installed the latest model of lock systems in your home. The updated information that they can get will allow them to deal with any type of lock during an emergency situation. Since picking locks is a skill, that needs extreme training, a locksmith company with a lot of experience is a good choice.